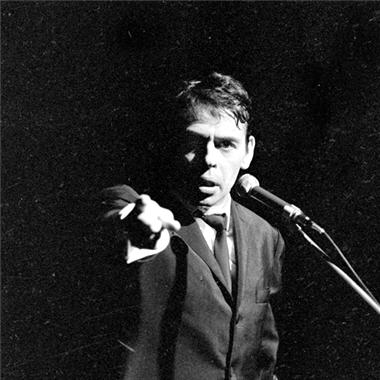 I'm kicking myself for missing part 1 of this repeated Radio 2 documentary
Behind the Brel: The Story of a Musical Genius
, but part 2 (examining the darker side of Brel and his interest in songs about death and war) is on the iPlayer and part 3 airs this Sunday at 8pm.
Marc Almond invites you to explore the music and unconventional life of one of France's most revered singer-songwriters - Jacques Brel.
Largely unknown in the English speaking world (mainly due to him singing in French), Jacques Brel is considered one of the great songwriters of the 20th Century, whose lyrical content is poetically introspective and delivered with an honesty few could deny.
Tacking subjects such as love, death and social issues, Brel's music has been translated by artists such as David Bowie, Scott Walker, Shirley Bassey, Joan Baez, Barbra Streisand, Ray Charles, Frank Sinatra, Nina Simone, Dusty Springfield, Petula Clark, Rod McKuen, Terry Jacks, Nirvana and Vera Lynn.
Brel songs, which became major hits in the English-speaking world, include Ne Me Quitte Pas (If You Go Away), Seasons in the Sun, Jacky and Amsterdam. And in this three part series, Marc Almond will investigate why some Brel songs translated well and others didn't.
Throughout the series, Marc Almond gives his own thoughts on Brel's songs including Jacky and Amsterdam.